Even if you aren't Irish, there's no reason not to join the party that is St. Patrick's Day! I've brought together my 10 favorite Irish-themed cocktails from the Irish Coffee to a twist on the Shamrock Shake for you to try your hand at making.
You don't have to wait until March 17th to celebrate! Erin go Bragh!
My 10 Favorite St. Patrick's Day Cocktails
Teeling Irish Coffee
Adult Shamrock Shake
Every year around St. Patrick's Day we get a hankering for a Shamrock Shake from McDonald's. This year we thought we'd do one better and make our own adult version! Watch out!
Mint Chip Cookietini
Mint Chip Cookietini, a fun green cocktail that is perfect for St. Patrick's Day!
Emerald Sunrise
Forget the green beer! Celebrate St. Patrick's Day in style with an Emerald Sunrise – a beautiful spin on a Tequila Sunrise.
Grasshopper Cocktail
This mint-chocolate Grasshopper cocktail is made with only three ingredients. It's sweet, creamy, and delicious!
Lucky Charms Martini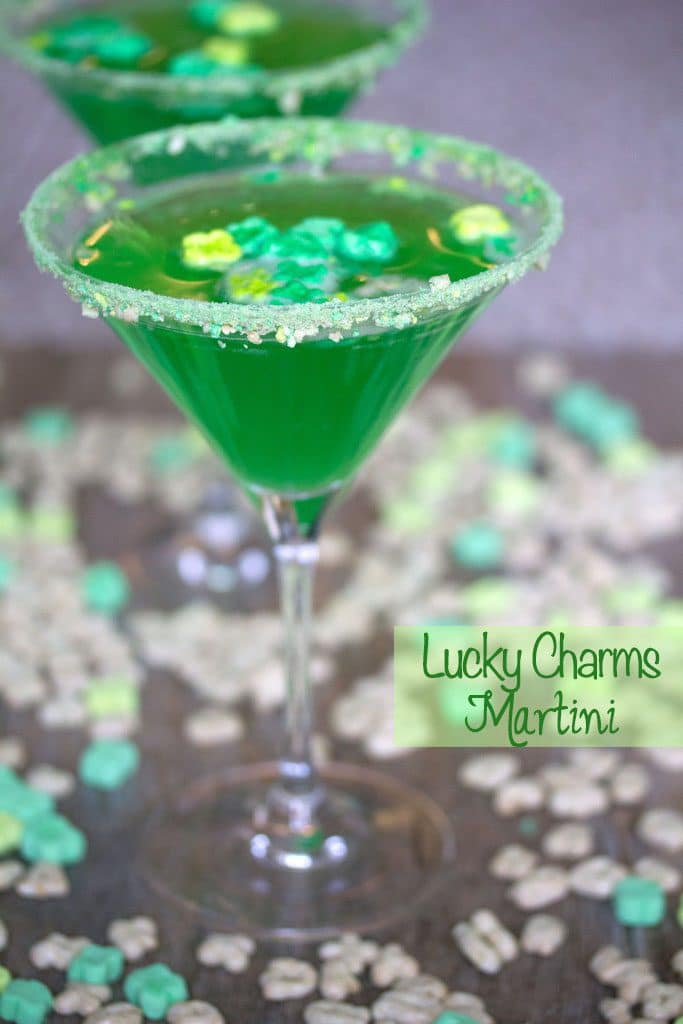 This magically easy and delicious Lucky Charms Martini is the happiest shade of green and the perfect cocktail for all of your St. Patrick's Day celebrations.
Shamrock Shots
Shamrock shakes might only be available for a limited time but have no fear, you can make these minty fresh Shamrock Shots any time you're in mood for a little Irish fun.
Homemade Moonshine with Green Cotton Candy
This cotton candy moonshine combines cotton candy, cotton candy vodka, sugar, and Everclear to make a delicious homemade moonshine with a color that is perfect for St. Patrick's Day!
Green Bloody Mary
This Green Bloody Mary is perfect for St. Patrick's Day but delicious any time of the year! Made with tomatillos, yellow tomatoes horseradish for a great kick.
Irish Coffee Shots
Forget the coffee mug, this Irish Coffee shot has everything you need in a much smaller vessel thanks to coffee liqueur and Irish Cream. Take it up a notch with a splash of Irish Whiskey.
Have fun!