It's that time of year when everyone is suddenly regretting all the holiday cheer they've been enjoying since the lights were lit on Regent Street or the last crumb of pumpkin pie was nibbled on Thanksgiving Day.
Now we tighten our belts and forego fun for what is known as Dry January here in the UK. (The French Government poopooed the idea of a Janvier Sec as nonsense!) Thanks to the ingenuity of our pals behind the bar, Dry January, at least in London, has the potential to be filled with flavor.
A few of our favourite cocktail bars in London and one drinks brand are behind some of the best non-alcoholic cocktails in London for Dry January!
The best non-alcoholic cocktails in London for Dry January:
This Dry January, non-alcoholic aperitif Everleaf has partnered with Cub to create a Dry January Hub designed to provide a space to brighten up your month whilst promoting sustainability, wellbeing, and non-alcoholic drinks which are full of flavour.
Beginning Wednesday 15th January, Everleaf will be hosting a series of workshops and masterclasses to help beat the January blues, yet still make the most of going alcohol-free. Throughout the takeover, non-alcoholic Everleaf drinks will be available and Cub's set menu will be built around the botanicals of this bright and bittersweet aperitif.
Guests can learn all the tips and tricks of fermentation (from a global expert Dr Johnny Drain) to help battle waste around the home on 15th and 16th January, get their green fingers on with a relaxing terrarium workshop 22nd and 23rd January, as well as enjoy Everleaf in a variety of delectable and innovative cocktails created by a Cub's talented team.
My former guest Monica Berg and her partner Alex Katrena are also making some Dry January cocktail magic with Everleaf as well. Their I'm Not Drinking This Week adds Fig Leaf and Minus 8 Verjus to the Everleaf – making it tangy and tasty!
I'm sure Tommy would be pleased with this non-alcoholic take on his eponymous margarita! At tequila-heaven Hacha, they've replaced the southern spirit with Seedlip and added some Rosemary Smoked Lime and Pistachio Agave Syrup! Olé!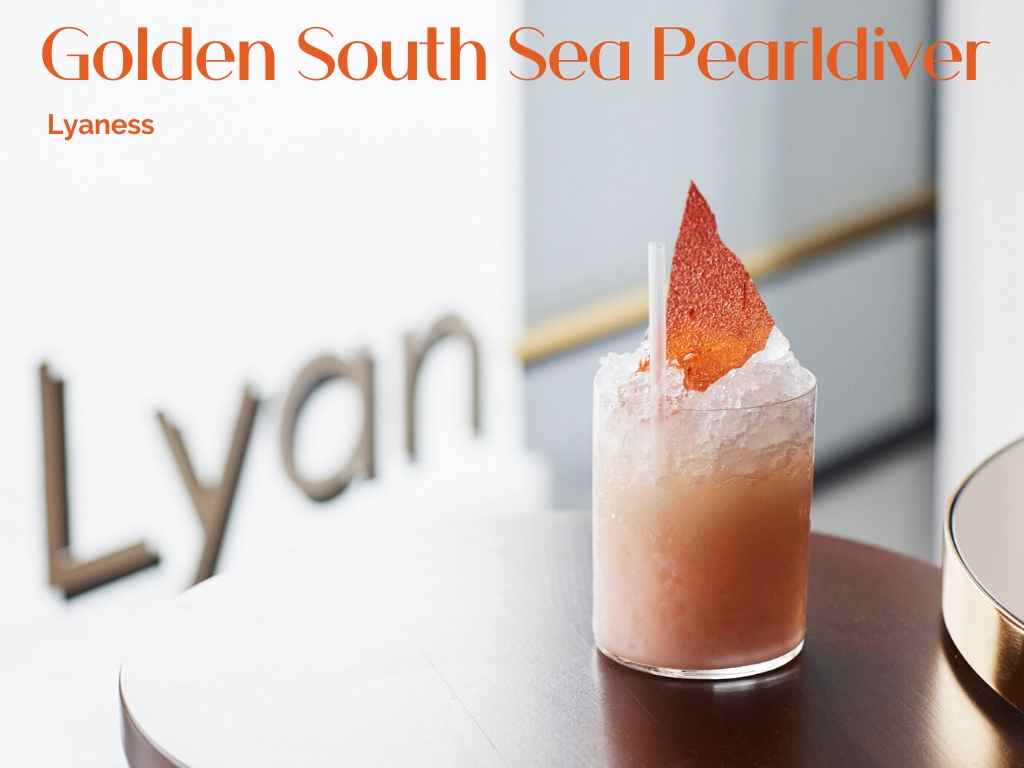 Feel the lure of the beach calling to you in January? No need to hop on the plane, just head to Lyaness where you can order a bit of sunshine – the Pearl Diver. Combining Seedlip Grove & Garden, Golden Levain, Beurre Noisette, and Strawberry, Mr. Lyan and his team have created a Tiki cocktail that you'll be asking for all January and even into the summer!
Swift is embracing the January weather and creating their own in-house storm – the Tempest! Darjeeling Kombucha, Lemon, Elderflower, Honey, and Celery all join forces to bring down the house on Old Compton Street!
Seductive Opium bar in Soho is bringing together Seedlip Grove 42, House-Made Vermouth, Lemongrass, and Pickled Bok Choi for their Dry January cocktail! Given it means calm, harmony, or peace, the Wakiya is a perfect way to begin a new decade!
We always have a Cawston in the fridge, but this year Cawston are bringing us something new. They have launched Cawston Dry – a brand new sparkling water! It's available in two flavours, Ginger & Lemon or Raspberry with no added sugar or sweeteners, only Cawston's pressed juice and natural extracts.
Cawston Dry Ginger and Lemon is a well-balanced blend of fiery and earthy root ginger with a twist of fragrant lemon and apple juice and the Cawston Dry Raspberry is floral, with sweet-sour berry notes and a twist of pressed apple juice. (currently not-available – sorry!)
Can I say they would make great mixers? Well, that would be for February!